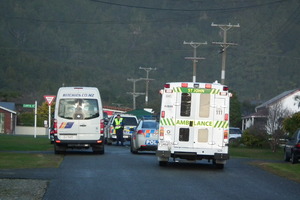 Police and Victim Support will hold an open "debrief" meeting on Monday night to answer questions surrounding the death of West Coast schoolboy Mahuri Bettjeman-Manawatu.
The five-year-old died on Tuesday afternoon when he was hit by his school bus after disembarking in Hector, north of Westport.
Police are still investigating the accident, including interviewing children who saw the incident.
Granity constable John Woodward said many people were grieving and he would be at Monday's meet to answer questions. Victim Support would also be there.
"We just really want to encourage anyone directly or indirectly affected to come along and have a cup of tea and a general chat about it.
"A large amount of people have been affected we just really want to thank them and offer them any help we can," said Mr Woodward.
He said he had never seen a community rally like Hector had this week.
Mahuri's funeral is in Kaikoura this weekend.