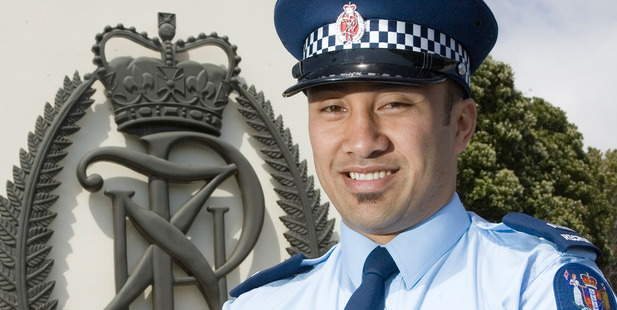 An "outstanding" Manukau constable died today in Tonga with family at his side, after battling for his life for five days following an alleged assault in a police cell.
Kali Fungavaka, a recipient of the New Zealand Bravery Medal in 2006, was arrested for a minor drunkenness offence after going to a bar in Nuku'alofa with a relative on Friday night.
He was placed in a shared cell at the city's Central Police Station where he was assaulted by another prisoner, Tongan police said.
Mr Fungavaka suffered serious injuries and was taken to Viola Hospital where he underwent surgery on his head.
He was put on life support but never regained consciousness, and was pronounced dead this evening with family around him.
Police prosecutor Mema Latu told the Matangi Tonga Online that Kalisitiane Manu, who was arrested for drunkenness in a public place on Friday night, had been charged with bodily harm of Mr Fungavaka.
The cellmate was due to appear in court on Monday.
"That is the charge at this stage and the investigation of the incident is continuing," Mr Latu said.
Two Tongan police officers have also been arrested for assaulting Mr Fungavaka.
Tongan assistant police commissioner Viliami 'Unga Fa'aoa is heading the investigation into the alleged assaults at the bar and in the police cell.
Mr Fungavaka was in Tonga attending the funeral of his grandfather at Fua'amotu.
He was inspired to join the police after a 2006 incident at a petrol station, in which he helped Gulshan Hussein after her boyfriend poured lighter fluid over her and set her alight.
Mr Fungavaka put a damp jersey over her and raced to get a fire extinguisher to put out the flames.
His actions earned him the New Zealand Bravery Medal.
New Zealand police tonight paid tribute to the "outstanding officer".
Deputy Commissioner Mike Bush said Mr Fungavaka could be relied on when the going got tough, and was a valued member of the police family.
"Kali's colleagues describe him as quiet and unassuming, very humble and very passionate about policing and making a difference, especially in the Polynesian community."
Mr Fungavaka joined the police force in July 2006 and was stationed at Otahuhu Police Station.
In November 2007 he became a youth aid constable, and in March the next year he became a response constable.
Last year he became a constable with the neighbourhood policing team in Mangere East.
"We have conveyed our deepest sympathy to his partner and family, and our thoughts are with them," Mr Bush said.
- APNZ