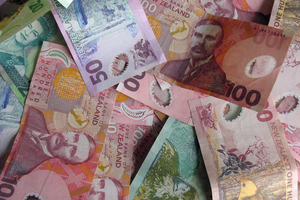 No, 'finders keepers' does not apply to discovering someone's life savings in a white envelope. Photo / Thinkstock
A 90-year-old war veteran has been reunited with his missing life savings after police found it stashed in his house.
The $23,000 had gone missing after the Greymouth man withdrew it from a bank in the town last Friday to pay some bills.
He then went for a cup of tea at Blanchfield's Bakery nearby just after 10am, and afterwards couldn't find the envelope of money, all in $100 bills.
Police searching the man's house uncovered the money just after 2pm today, in a place that "wasn't easy to find", said police spokeswoman Barbara Dunn.
It is thought the man had hidden the money for safekeeping.
"He is delighted," she said.
Police said they have been overwhelmed by offers of support for the man from all over the world.
"Thankfully we won't have to take anyone up on those generous offers of donations, but it is very heartening to see that level of good will," said Constable Deane Harbison.
- APNZ