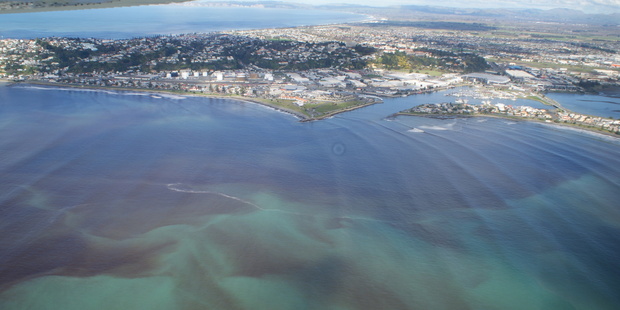 An algal bloom named the 'red tide' is tinting a stretch of sea off Hawke's Bay in a range of hues from brown to purple.
Hawke's Bay Regional Council has concluded its investigation into the cause of coloured sea off the Napier coast.
Water samples revealed a non-toxic algae bloom named Akashiwo sanguinea.
Akashiwo is Japanese for 'red tide'.
Flights carried out by council staff showed the bloom stretched from Te Awanga in the south to Wairoa in the north.
The sea colour in areas affected by the bloom ranges from light brown to dark purple.
There was also more foam in the surf where the algae was present.
The council was planning to take more samples to ensure the bloom remains non-toxic.
- Herald Online