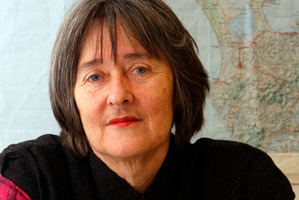 Green MP Catherine Delahunty's members' bill to extend the Working for Families' in-work tax credit to beneficiary families will be considered by Parliament, after it was drawn from the members' bill ballot.
Ms Delahunty's was one of three news bills drafted by MPs to be drawn from the ballot this morning.
Labour MP Darien Fenton also had a bill drawn, which would open up publicly owned port companies and their subsidiaries to the Official Information Act and its local government equivalent, the Local Government Official Information and Meetings Act.
Port companies are currently specifically exempted from having to comply with requests made under those Acts.
NZ First leader Winston Peters also got lucky - his Reserve Bank of New Zealand (Amending Primary Function of Bank) Amendment Bill was drawn.
Mr Peters' bill would mean that rather than focusing on controlling inflation when it set interest rates, the Reserve Bank would also have to consider the rate of economic growth, including exports, the value of the dollar, and employment.
If passed, Mr Peters' bill would have the flow-on effect of altering the Policy Targets Agreement between the Reserve Bank and the Finance Minister to reflect the new priorities.
Members' bills are considered every second Wednesday when Parliament is sitting - the next Members' Day is on August 29.
- APNZ