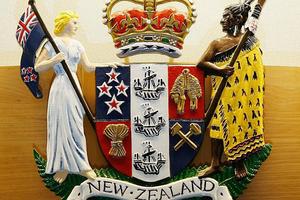 A doctor working for the Auckland District Health Board has pleaded guilty to assaulting his partner.
Oliver Rose, 30, who formerly worked for the Lakes District Health Board, and who the court was told now worked for the Auckland DHB, appeared in Rotorua District Court yesterday.
The offences were committed between February 1 and June 9 this year at Rotorua but the details cannot be made public at this stage.
Judge Phillip Cooper declined to release the summary of facts because he said it needed to be amended by police.
A Lakes District Health Board spokeswoman has previously confirmed that Rose, who was based in Rotorua, had worked for the board but had left his position before the charges were brought against him.
Rose was now working for the Auckland District Health Board.
Rose had initially been granted name suppression but that lapsed in June.
His lawyer, Andy Schulze, yesterday asked for name suppression to be reimposed because of the effects publishing his name might have on his employment.
Mr Schulze said he was concerned about the impact publication would have on his new employer for continuing to employ a man with convictions.
Judge Cooper said he would not grant name suppression as the horse had already bolted and Rose's name had been published in local media and on the internet.
The judge said he would not enter convictions at this stage and remanded Rose on bail for sentence next month.
Auckland DHB spokesman Mark Fenwick would not discuss the case, saying, "we don't comment about individual employees so we won't be commenting".
RDP APNZ lb