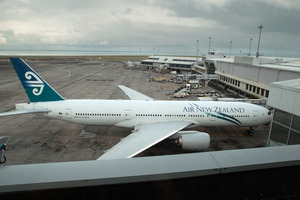 An Air New Zealand plane flying to Sydney has been forced to turn back to Auckland, in a repeat of a similar incident on the weekend.
Flight NZ703 to Sydney was ordered to return to Auckland Airport this morning after a problem was discovered with its air conditioning.
Passengers were placed on another flight to Sydney at 1pm.
Another Air New Zealand plane was turned back while en route to Sydney on Saturday.
The carrier said an unusual odour in the plane's cabin was behind its decision to call off the flight.
- Herald Online