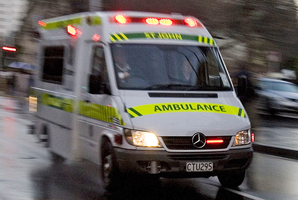 An 18-year-old woman is dead after the car she was driving crashed on the West Coast early this morning.
A police spokeswoman said emergency services were called to the crash scene on State Highway 7 at Ngahere, abut 23km north-east of Greymouth, at 4.30am after a passing motorist reported the crash.
The woman was dead when police arrived.
Her body was found outside of the car but it was unclear if she had been thrown from the vehicle or had climbed out.
An area of State Highway 7 was closed this morning with one lane now reopened.
The woman was the only occupant of the car.
The police serious crash unit was still at the scene and it had not been determined if speed or alcohol were factor in the crash.
The police spokeswoman said the victim's name would be released later today once all family had been notified.
- APNZ