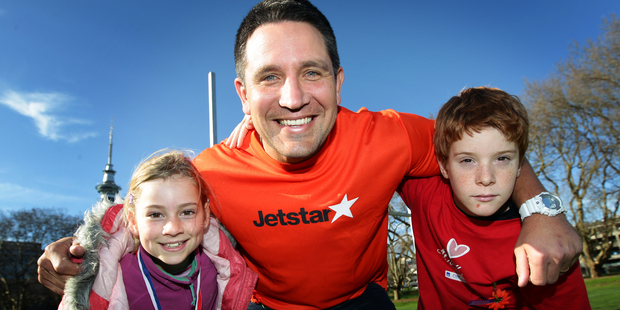 Rugby league legend Steve Price has revealed his playing days have left him with crippling arthritis.
The former Warriors skipper spoke about coping with arthritis as he launched a camp for Kiwi kids with the disease.
"Some of the tackles I was involved in would have had an impact similar to being in a car crash," Price, 38, said.
"The human body just isn't built for that kind of wear and tear, and since I stopped playing the arthritis has got worse."
Price retired from playing in 2010 and is a judge for Jetstar's Flying Start programme, which has donated $30,000 towards an annual Arthritis New Zealand camp that hosts up to 50 afflicted youngsters at a time.
"I feel like a whinger even mentioning I have arthritis because it's the kids who cope with this disease that are the real heroes," Price said.
"I was shocked to discover that about 1000 children in New Zealand have arthritis. "
The father of three said he played league with anaesthetic injections in a troublesome heel for the final two years of his career.
"I've also had three or four operations on both shoulders; my collar bone aches all the time," he said.
On Friday in Auckland, Price met some of the kids bound for next year's camp at Matamata, including Rhiannon Wood, 9, Dylan Hollick, 11, and Jacob Toresen, 14.
"One of the best things is meeting other children who have arthritis too, because you know you are not the only one who has it," Rhiannon, from Papakura, said.