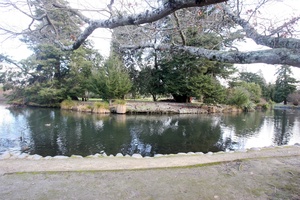 A young Christchurch woman has pledged $1000 to save stray cats in Masterton's Queen Elizabeth Park and has challenged the local district councillors to do the same.
Student Sue Battersby wrote to Wairarapa SPCA and local paper the Wairarapa Times-Age expressing her concern at Masterton District Council's response to complaints about stray cats snapping at children.
Ms Battersby said she emailed councillors to tell them the cats could be rehabilitated.
She said in an email that she had received an upsetting response from one councillor.
"The council member said that the cats should all just be eradicated, but this response is what I would call old school - it doesn't target the situation. Why doesn't the council implement legislation that prevents people from dumping cats?"
Ms Battersby said she was challenging councillors and the Masterton community to help the cats.
Wairarapa SPCA manager Val Ball said the money would allow the agency to catch the cats, work with a vet to assess their health and desex them.
Mrs Ball said the strays were not causing any harm to wildlife or park users.
Environment and planning manager Sue Southey said the council had not trapped any cats since the complaints were brought to the council's attention.
"At the moment we're writing a report for council, as requested. We haven't finished that yet as we're still looking at the options," Ms Southey said.
The options included trapping the cats but no final decisions had been made about the fate of cats that were caught.
For more articles from this region, go to Wairarapa Times-Age