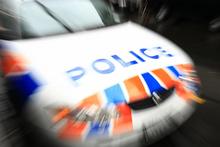 A Wanaka woman who'd been missing for over 24 hours has been found safe and well.
Rachel Reaney walked out of the bush in Albert Town at 2.30pm this afternoon.
She hadn't been seen since 10.30am yesterday.
Wanaka police Sergeant Aaron Nicholson says Ms Reaney spent the night in the bush intentionally as she was dealing with personal issues.
He says she's had a check up and the medical centre and is fine.
Aaron Nicholson says she has been reunited with her family, who were understandably anxious and concerned.