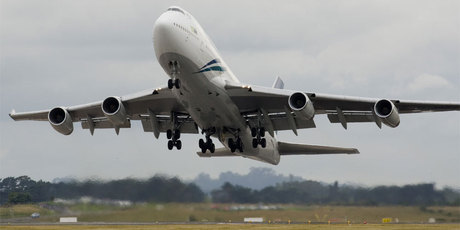 A Los Angeles-bound Air New Zealand flight from Auckland was delayed by more than four hours after cracks were found on the tarmac underneath the aircraft last night.
Auckland International Airport spokesperson Richard Llewellyn said the cracks were found just beyond the push back area, where aircraft come into the airport terminal.
The push back area is reinforced to cope with the weight of aircraft, but the tarmac where the cracks were found was not reinforced.
The Air New Zealand flight was due to depart about 10pm, however it did not get away until about 2.30am.
Passengers had boarded the flight and were offloaded after the cracks were discovered.
Mr Llewellyn said Air New Zealand would be investigating why the aircraft had driven beyond the push back area.
By Paul Harper @Snappy_nz

Email

Paul