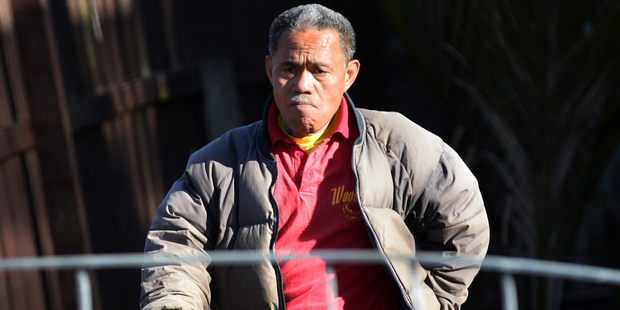 A man has been charged with manslaughter after he allegedly bashed a pensioner who was attacking him with a metal bar.
Emanu Toafiga, 62, has appeared in court for the manslaughter of his neighbour 78-year-old Leslie Otto.
The two men both lived in a block of units in Waterview, Auckland. A police spokeswoman said Otto was allegedly assaulted on April 14 and died about three weeks later.
A neighbour of the men, Ralph Roberts, told the Herald on Sunday he saw Otto run past his front door holding a large metal bar.
"I ran out to have a look. He had gone around the back and there was this fella sitting outside his place watching Les's place. Les was holding the bar over him and this fella grabbed the bar Les was holding and they had a scuffle.
"[Otto] was lying down and not moving. I grabbed the bar and threw it away," he said.
Another neighbour called emergency services.
Roberts said Otto was a very quiet man. "I'd say he lived there alone for about 10 years. He never talked to anybody. I never saw anybody visit him until the day after the fight, his daughter came to the house."
Toafiga confirmed Otto had come at him with a metal bar but refused to comment on what led to the confrontation.
He was arrested on Wednesday last week and was bailed at the Auckland District Court on Friday to reappear on August 15.