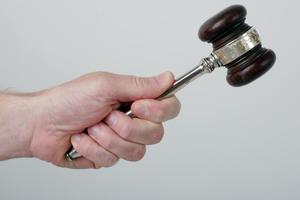 File photo / NZ Herald
A 15-year-old boy who today formally admitted stabbing his father in the neck has been warned by a judge he could be sentenced as an adult and be given a lengthy prison term.
The youngster, who was originally charged with attempted murder, has admitted a charge of injuring his dad with intent to cause grievous bodily harm.
But at a Youth Court hearing in Christchurch this morning, with the accused's parents watching on, a judge said he was yet to decide whether the teenager should be sentenced as a child or an adult.
Judge John Strettell told the boy the matter was "very serious'' and he needed to decide whether he should be dealt with by the Youth Court or in the District Court which can impose heftier sentences, including lengthy jail time.
Youth advocate Tony Greig said a recent Family Group Conference recommended the boy be dealt with by Youth Court jurisdiction and avoid a prison sentence.
At an earlier hearing Mr Greig said if the boy avoided a jail sentence, it would be welcomed by all of the family.
But Judge Strettell said normal procedure was to decide what jurisdiction it should be heard in only after receiving written submissions by a youth advocate and police.
"I don't want to minimise serious matters ... This was a very serious matter, where you are wishing to enter a plea and be dealt with in the Youth Court on a charge where liability is a maximum of 14 years' imprisonment,'' the judge told the boy.
He remanded the boy in custody to August 24 for the issue of jurisdiction to be considered.
In the meantime, Child, Youth and Family will compile a report which will include recommendations on the sentencing options put forward at the Family Group Conference.
- APNZ