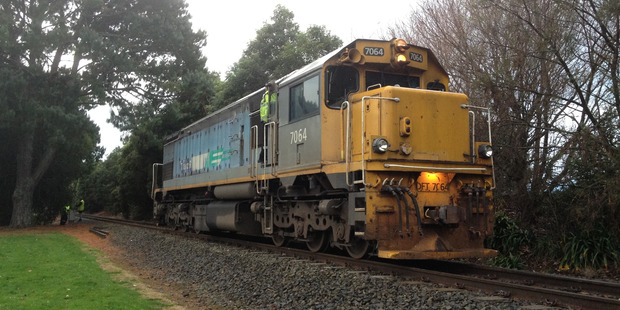 A train driver had "no chance'' of avoiding a collision with a 15-year-old boy who was struck and killed at Matamata today, police say.
An investigation was launched after the Matamata College student was hit by a south-bound train about 3pm.
Sergeant Graham McGurk of Matamata police said the victim and two friends had been next to tree-lined railway tracks near the school when tragedy struck.
"It appears the victim came out of the trees and into the path of the southbound locomotive without warning, leaving the train driver with no chance of avoiding hitting the boy.''
The boy was struck between two level crossings, where trees lined both sides of the tracks.
Mr McGurk said at this stage police could only confirm the "tragic nature'' of the crash - but it highlighted the dangers people put themselves in when walking on or near railway lines.
"We would urge all pedestrians to cross railway lines at level crossings and controlled intersections where they are available.''
Mr McGurk said police were working with railway officials and the school to ensure the train crew and students had the support they needed to help them through the ordeal.
The boy's death has been reported to the coroner.
It was the second train fatality this week and the fourth major incident this month.
A 68-year-old was killed after his car was struck by a train in Lower Hutt yesterday afternoon.
Another man was critically injured when his car was hit by a train on the Kapiti Coast on July 17, and a 27-year-old pedestrian was struck and critically injured by a train in Auckland on July 10.
- APNZ