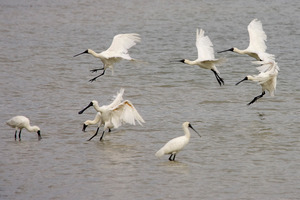 Shellfish are off the menu and swimming is banned in Whangarei Harbour after a failure at the Whangarei Wastewater Treatment plant pumped up to 930 cu m of sewage into the harbour.
Due to heavy rain over the past three days the Northland Medical Officer of Health has advised people not to swim in Whangarei Harbour for five days and not to gather shellfish in the harbour - including Mair and Snake Banks - for the next 28 days following the spill from the treatment plant.
Whangarei District Council said the spill would have been far worse if it hadn't been for recent upgrades to the city's sewerage system.
The harbour has been now closed because of sewage contamination three times since last October.
For more articles from this region, go to Northern Advocate