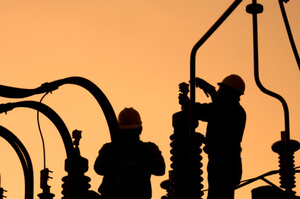 Power has been restored to the Far North.
Top Energy reported a lightning strike hit power lines just north of Whangarei about 1pm today and leaving 31,000 customers without electricity.
Networks general manager Keith Gilby said power was restored quickly to critical need places such as hospitals and schools with the rest of the region reconnected within the hour.
He said they were still working with Transpower to pinpoint where the fault has occurred.