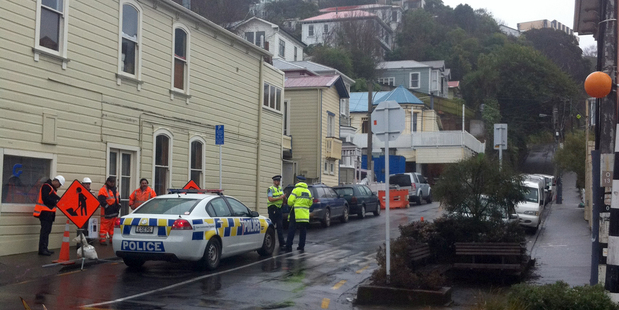 Police are investigating the death of a man who was crushed by a digger after it rolled on a steep Wellington street.
Emergency services were called to Devon Street in Aro Valley about 2.50pm today, and the man was found dead at the scene.
"The exact circumstances of the incident are a little unclear at this stage," police said.
A police cordon was in place at the bottom of Devon Street, at the Aro St end.
Equip Recruitment director Stuart Hurst, who was waiting at the base of the police cordon, said about five Equip workers were at the site when the incident happened.
It was not one of his workers who was killed, but he did know the man who had died.
The workers were carrying out drainage work at the time.
He said his workers were understandably shaken up, and he was at the scene to help out however he could.
A van load of workers was taken away from the scene by police.
It is unclear where on the street the incident happened.
Local shop owners in the Aro Valley Village said they did not know what had happened, but heard a lot of sirens.
- APNZ