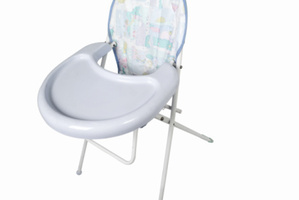 A three-year-old girl was found walking down a Wairarapa highway over the weekend after being left at home alone.
A member of the public called police after seeing the young girl walking down State Highway 2 in the early hours of Saturday morning.
Acting Senior Sergeant Rob Rackliffe said the girl had managed to push her highchair against a door to get out of the house and try and find her mum.
"When staff visited the address, no one was home, however the toddler's mother was located soon after, walking down the street, very upset, looking for the young child."
Mr Rackliff said the mother said she had left the child alone at the house when she had left to visit friends nearby. She had expected to be away for only a short time, but ended up being away for two hours.
"The young child upon waking up and not finding anyone at the address had pushed a highchair up against the back door, unlatched it and wandered off down the street looking for her mother."
Mr Rackliffe said the girl was in good spirits and it appeared she had had an adventure.
He said it was lucky the toddler was found by a member of the public who called police, otherwise the situation could have turned out a lot different.
The young girl was placed in the care of family members and her mother has been charged with neglect of a child.
She has been bailed to appear in the Masterton District Court later this week.
Police are working with Child, Youth and Family to ensure the safety and on-going well-being of the young child.