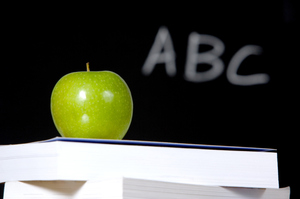 Photo / Thinkstock
The Teachers' Council says it has made changes to information-sharing after a convicted sex offender was found teaching in schools in the North Island.
Teachers' Council director Peter Lind told a select committee today it now made sure information was being exchanged between court registrars and the council.
"We are looking at how we can share that information in a more timely way," he said.
Members of the select committee asked the council how Terito Miki, a convicted sex offender, bypassed Teachers' Council registration processes to teach in schools across the North Island.
Miki, 40, stole the identity of a teacher who was registered in 2001 and 2002 in order to teach in primary schools.
He was sentenced to four years in jail in May at the Auckland District court after pleading guilty to seven charges of using a document to obtain a pecuniary advantage and four charges of breaching a supervision order.
Select committee chairwoman and National MP Nikki Kaye asked if it was a rare example of a person who bypassed the teachers council systems through identity theft.
Dr Lind said Miki was a one-off example of people rorting the teacher registration process.
"That person was able to change his name through the Department of Internal Affairs - once he had his name changed he had documentation to support his acquiring of the registration of this particular individual."
"I think it's important to note that since 2002 there's only been a single case that we have been able to identify of this nature. I don't think identity theft is a significant issue," said Dr Lind.
Labour's education spokeswoman Nanaia Mahuta asked if Miki would have been teaching if there had been a process across departments like Police, Corrections, Customs, Immigration and the courts to register persons of interest.
Dr Lind said that information would be revealed when an inquiry was released.
"The sharing of information and what's able to be shared and the process for sharing the information is very much part of the ministerial inquiry."
Ms Mahuta said there was a gap in the system if the onus was on teachers to self-report if they had a conviction.
Dr Lind said police vetting made sure convictions were picked up.
He said Miki was not picked up via a police vetting process because the identity he had stolen was clear of any convictions.
"We don't rely on self-reporting," he said.
He agreed the flow of information between the council and the Ministry of Justice needed to be improved.
A ministerial inquiry report has been given to Education Minister Hekia Parata and is due to be released at the end of the month.