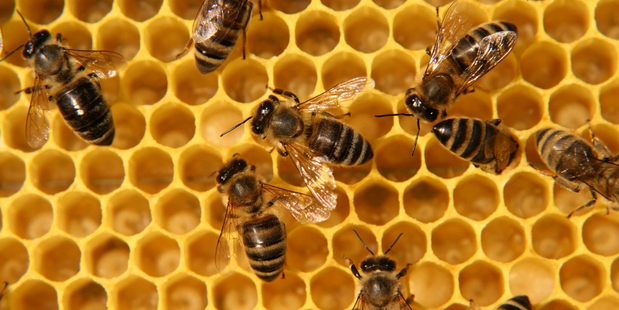 A Te Puke beekeeper pleaded guilty to six charges to theft. Photo / Thinkstock
The chance to make some money on the side proved too sweet a temptation for a local beekeeper who stole nearly $14,000 worth of products - including 400kg of bees.
Leon Raymond Guy, 36, from Te Puke, appeared in Tauranga District Court yesterday and pleaded guilty to six charges of theft by a person in a special relationship. Each charge attracts a maximum penalty of seven years in prison.
The police summary revealed that Guy was employed as the manager of Kintail Beekeeping Te Puke for six years and was responsible for looking after its beehives. He was provided with all the resources to run the business through its parent company Kintail Hawkes Bay, including all the stock needed, such as sugar syrup for feeding the bees.
All the accounting was completed through the parent company and Guy had no authority to sell or give away any company property without the authorisation of the company directors.
This included selling varroa strips and containers of sugar syrup to small time local beekeepers at a rate of $20 per 20 litres - the sugar syrup is valued at $1.35 a litre. His customers would also buy small beehives off him called "Nucs".
It is not known exactly how much of Kintail Te Puke's property was sold by Guy but prosecution witnesses stated that his buyers would visit up to three times a month and sometimes up to 100 litres of sugar syrup would be sold at a time.
In October last year, Guy sold 400kg of Kintail bees valued at about $8000 to $10,000 to another Tauranga beekeeper and pocketed $8000. A month later he took a $1800 maxi drum of sugar syrup from Kintail Te Puke's work shed and used the product to feed his own beehives.
Between March and April this year Guy also used the Kintail fuel card three times to fill up his girlfriend's vehicle with about $300 worth of diesel. Judge Richard Watson further remanded Guy on bail pending sentencing on August 27 and called for a reparation report.
for more articles from this region, go to BAY OF PLENTY TIMES