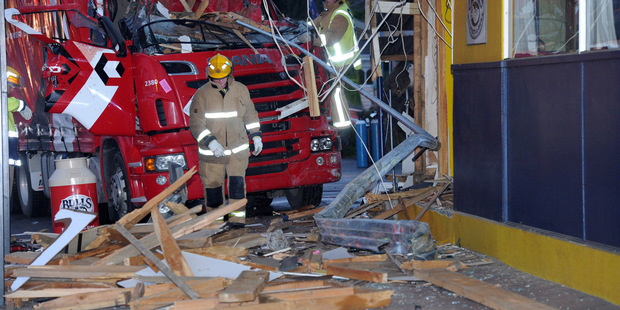 A 37-year-old Dannevirke man has been killed after crashing his truck into the Bulls RSA building on State Highway 1.
Emergency services were called to the crash on High Street in the Bulls town centre at about 3.38am.
Senior constable Chris Craig said the driver had failed to negotiate a slight bend before slamming into the RSA.
Bulls chief fire officer Brian Carter said the driver was crushed inside his cab when the truck became "embedded" in the building's outer veranda.
Fire crews freed him from his cab and performed CPR but he was declared dead by paramedics arriving on the scene, Mr Carter said.
They had to work carefully because the truck was carrying potentially flammable containers of pressurised oxygen and LPG, he said.
Mr Craig said police were investigating whether fatigue was a factor in the crash.
State Highway 1 had been reopened by 9am, but drivers were be cautious of debris from the crash, he said.