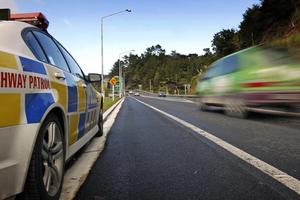 File photo / NZ Herald
One person is dead and another is seriously injured after a crash near Hastings.
Police said a blue van with two people inside and a 4x4 with a single occupant crashed on State Highway 50 near the intersection with Kereru Road just after 1pm this afternoon.
The passenger of the blue van died at the scene and the driver has been taken through to Hastings Hospital with serious injuries.
The driver of the 4 x 4 suffered minor injuries and was being interviewed by police.
State Highway 50 was closed at the scene and traffic diversions were in place.
- HERALD ONLINE