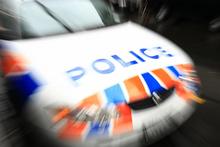 Lower Hutt police say they tracked down two people this morning who were allegedly involved in a hit-and-run incident, after a witness was able to give a description of the vehicle.
A 17-year-old was hospitalised with serious injuries after he was hit buy a car in Norfolk Road, Wainuiomata about 10.30pm yesterday.
Detective Senior Sergeant Scott Cooper of Lower Hutt police said the woman driver and a male passenger were spoken to by police and released today.
No charges have yet been laid and nobody else was being sought in relation to the incident.
Mr Cooper said police were now focussing on the movements of the 17-year-old injury victim.
He said he believed it was foggy last night in the area where he was hit.
A Wellington Hospital spokeswoman said the young man was in a serious but stable condition but this afternoon he was transferred to a ward.
Mr Cooper said it was not known when police would be able to interview him.