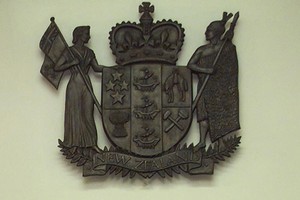 File photo / NZ Herald
A man who kidnapped and sexually assaulted a French woman while she was hitchhiking from Taupo to Napier has been jailed for eight-and-a-half years.
Tauranga man, Stuart Maru Harris, 28, unemployed, was sentenced today in the Rotorua District Court after being found guilty of kidnapping, sexual violation and indecent assault.
Harris will serve a minimum of five years' jail.
Following his trial in February, Judge James Weir apologised to the French tourist on behalf of all New Zealanders.
Judge Weir told the 23-year-old victim, who was in court, that no one should have to suffer the trauma and ordeal she had experienced.
for more articles from this region, go to THE DAILY POST