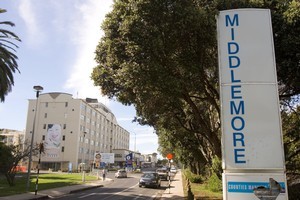 A woman charged with taking a baby from an Auckland hospital is now facing a more serious charge.
Neha Narayan is accused of trying to leave Middlemore Hospital with another couple's 2-day-old baby on January 4.
The 24-year-old, who lost name suppression in February, appeared briefly at the High Court at Auckland this morning.
She had been facing a charge of abduction but this morning the court heard that the charge has been upgraded to kidnapping.
According to the Crimes Act, the charge of abduction carries a maximum penalty of seven years in prison. Kidnapping carries a maximum penalty of 14 years.
The change has meant that Ms Narayan has had to obtain a new lawyer, Ron Mansfield.
Justice Timothy Brewer said the case "required some thought'' and remanded the matter off for three weeks to give Mr Mansfield time to consider the file.
The police have previously said that Narayan tried to take a 2-day-old girl from Middlemore while her partner was waiting outside in a car. She was stopped by the baby's parents and a nurse.
Narayan's former lawyer Heeni Phillips told APNZ in January that Narayan had been pregnant to her partner of 6 years but lost the baby last year and has been "suffering tragically and psychologically''.
She was holding the baby belonging to another couple for reasons connected to "her previous predicament with her baby'', but there had been a misunderstanding, she said.
"She didn't have any intention of running out with any child.
"She was there with her partner and had gone out to talk to the partner with the baby - there was a total misunderstanding.''
Narayan has been remanded on bail and will reappear in court next month.
- APNZ