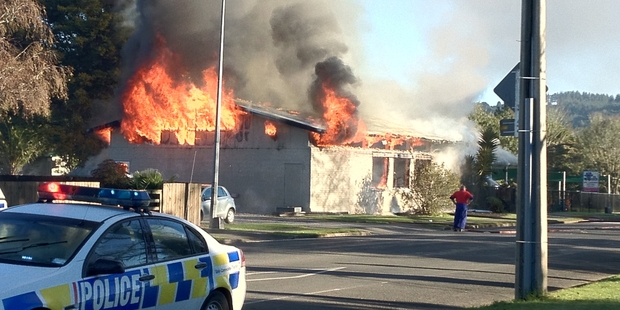 A group of children have been evacuated after their day care centre caught fire in Kaikohe.
Firefighters found the ABC Learning Centre engulfed in flames when they arrived there just after 9am this morning.
Fire Service northern communications shift manager Tony McDonald said thirteen children and eight adults had evacuated the centre.
No-one was injured or missing, he said.
Mr McDonald said fire crews had extinguished the blaze by 10am.
Four fire trucks remained at the scene damping down hot spots, he said.
Fire Safety Investigators were looking into what caused the blaze.
- Herald Online staff