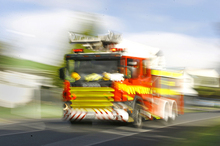 One person has been treated for smoke inhalation following a small fire in a Hamilton bar.
Fire Service North Communications spokesperson Steve Smith said crews were called to the Tainui Tavern on Alma St about 5.50am.
On arrival crews found a fire in a vat in the kitchen.
Mr Smith said a person was treated for smoke inhalation.
The fire was contained to the vat and has been extinguished.
- Herald Online staff