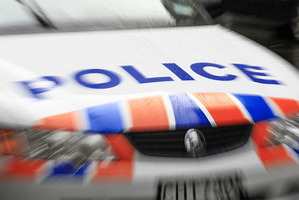 Police have arrested two men in relation to the attempted robbery of a Waihi service station and the aggravated robbery of a Katikati dairy, on the same morning that a pizza parlour owner was found dead in nearby Paeroa.
A 19-year-old Rotorua man was arrested on Monday and faced two charges of assault with intent to rob when he appeared in Rotorua District Court the same day.
He is due back in court on July 2.
On Tuesday, police arrested a 17-year-old Mangakino man who also faced two counts of assault with intent to rob when he appeared in Tauranga District Court.
He was remanded in custody and is due back in court on July 17.
Both cases initially had blanket suppression over publication of the arrests to protect the ongoing police investigation into the incidents, but the interim suppression orders were lifted today.
The interim suppression orders in relation to the identities of the two men remain in force.
Police are still investigating whether there is any link between the robberies and the death of pizza parlour owner Jordan Voudouris in Paeroa, and say it is not possible at this stage to confirm or discount any link.
Head of Tauranga CIB Detective Senior Sergeant Greg Turner said: "It is vital that these arrests do not deter people with information about the death of Mr Voudouris from contacting the investigation team at Paeroa police station. We have to continue treating the incidents as separate investigations unless the time comes when the evidence tells us there is a definitive link."
The robberies remain just one of a number of considerations for the homicide team, he said.
Police still want to hear from anyone with information about the robberies and those responsible, as they say at least one offender is still outstanding.
Anyone with information relevant to the robberies is asked to phone Tauranga police on 07 577 4300.
People who have information about Mr Voudouris' death should call Paeroa police on 07 862 8744 or call police anonymously via the Crimestoppers line on 0800 555111.
For more articles from this region, go to Bay of Plenty Times