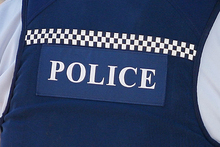 Police in Hamilton are investigating reports of a foetus being found in toilets at a shopping mall.
"At this stage we are working to gain certainty about the events, and clarify if in fact that a foetus was found, as physical searches have not found any evidence consistent with a foetus," said Detective Inspector Chris Page.
The find was reportedly made yesterday in toilets at a shop at the Base in Te Rapa.
Early inquiries had revealed a child with a bleeding nose also reportedly went into the toilets.
Police were trying to determine if there was any connection between the reports.
"At this stage it is too early to say for certain what has occurred. Of concern to police is that a woman may need medical assistance and we hope she is able to be identified and confirm she has received the care she may need," Mr Page said.
- APNZ