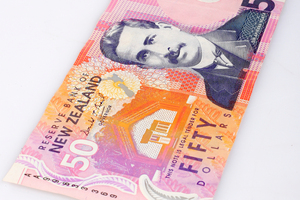 Rock-bottom rates have not changed since the Reserve Bank last week held the Official Cash Rate at its record low of 2.5 per cent, where it has been since March last year.
Banks surveyed by the Herald signalled no moves and said they were closely monitoring the situation in Europe.
"While we have no immediate plans to change our interest rates, our rates remain under review on a daily basis," an ANZ spokesman said.
Financial commentator Bernard Hickey, of interest.co.nz, said: "It's too early to say the war is off, but there is certainly a lull in the action as we wait to see what happens in Europe.
"We are at a point now where there's the potential for some real disruption - and that will determine what happens to wholesale interest rates, to the OCR, and what the banks will do with their lending policies and interest rates."
Despite the trouble overseas, New Zealand banks were still offering competitive rates, and clients continued to reap the benefits..
"They've got $45 billion in cash sitting there and they're very keen to lend it," Mr Hickey said. "They know overall that lending growth is weak and that the only way to grow profits is to grow their market share.
Yes, they are waiting to see what happens, but fundamentally they've still got strong cash reserves and capital levels which means they are in a position to compete hard."
Banks had been slashing advertised interest rates and offering thousands of dollars in cash over home-buyers' pressure for deals.
Westpac chief economist Dominick Stephens thought a move last week by BNZ, which lifted its 18-month interest rate by 45 basis points up to 5.55 per cent, was the only sign of a white flag in the war.
"BNZ's rates are still competitive with everybody else's - it is just taking away that below-market rate at the 18-month level."
One mortgage broker told the Herald this month the market was "frantic" after lenders negotiated rates as low as 4.75 per cent.
Mr Hickey said: "Banks are certainly much keener to lend now than they were in late 2008 and early 2009 when we were in the midst of the Lehman Brothers crisis - so it's a different situation."
BNZ spokeswoman Emily Davies said interest rates for deposits and lending were affected by several factors, including retail market competition and domestic and overseas funding costs.
"The European situation has produced some volatility in the wholesale markets in recent times, and we will continue to monitor this and assess its impacts."