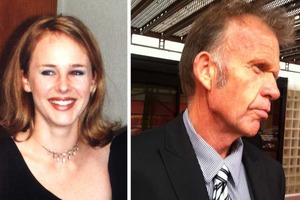 A Blenheim man's due to be sentenced today for criminally harassing a woman he believes to be Olivia Hope.
Simon Bell was found guilty after he took photos and distributed letters and leaflets in his attempt to free Scott Watson, the man jailed for the murder.
The man will learn his fate this afternoon after a jury took less than an hour to come up with the unanimous guilty verdict in March this year.
The woman who became the subject of Mr Bell's campaign is actually a 44-year-old Australian citizen.
Olivia Hope was 17, and her friend Ben Smart was 21, when they went missing following a New Year's Eve party in the Marlborough Sounds in 1997.