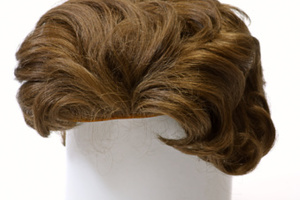 An offender has been labelled as "low as you can get" after stealing wigs from a 79-year-old cancer patient in Thames.
Police said the elderly woman left her Wilson St house for an appointment between 11am and 2:30pm on June 8.
She returned to find two $400 brunette wigs she had been wearing because of hair loss caused by chemotherapy had been stolen from her washing line.
Nothing else was missing.
Sergeant Jared Thompson said the offender was a low life and the offence was as "low as you can get".
"I'm just appalled with the whole thing. I take things like this - especially when they're committed against my elderly - very seriously."
Mr Thompson said he would put the offender "in front of a judge" if they did not apologise and return the wigs immediately.
Police were expecting to get information on the culprit from the Thames community, Mr Thompson said.
"Knowing this community, now they're aware of it they'll be out there asking questions. They'll be trying to find whoever did this.
"If this person has any sense of decency they'll come forward."
In an earlier message on the Thames police Facebook page, Mr Thompson urged the person who took the wigs to come forward.
"I suggest the offender deliver them to police with a very big apology before our community finds you."