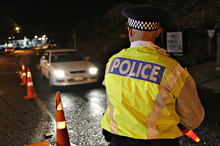 A 12-year gap between his 16th and 17th drink-driving convictions saved a West Coast man from a prison sentence when he appeared in court.
Kerry Joseph Garret, 64, of Cobden, was sentenced in Greymouth District Court on Tuesday to nine months' home detention on the condition he not buy or use alcohol or drugs during that time.
On December 31, he was caught driving with an blood-alcohol level two and a half times the legal limit.
The charge had a starting point of two years in prison.
Garret had 16 previous convictions for drink-driving since 1981, and prior to 1992 he had a number of convictions for dishonesty.
Judge Alistair Garland said he could not detect any genuine remorse for the danger Garret posed to others.
"Clearly, you regret finding yourself back in court today."
The judge said he was prepared to sentence Garret to home detention, with alcohol and drug treatment, because of his early guilty plea and the 12-year gap since his last conviction.
By Greymouth Star staff