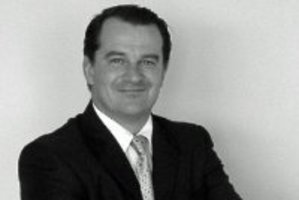 Mark Henderson. Photo / Linkedin
A drug mule who was caught trying to smuggle a record 1.3kg of cocaine in wrapped condoms into New Zealand fears for his family's safety, his lawyer says.
Mark Henderson, 41, swallowed the Class A drug before boarding a LAN Airline flight from Peru to Auckland via Santiago on May 15.
The former Mormon missionary excreted 26 condoms onboard the flight, which were discovered by Customs officials on arrival at Auckland International Airport.
"He placed them in a paper bag and covered them with coffee granules to mask the odour," a summary of facts said.
During questioning by Customs officials Henderson admitted he was carrying 36 more condom pellets.
Henderson told police the cartel had tried to get him to ingest more drugs.
The 1.3kg haul was the largest amount of cocaine police had heard of being smuggled inside someone's body.
It came as New Zealander Peter Leaitua, 40, was charged with manslaughter of his mother-in-law after a drug package burst inside her last September.
Sorlinda Aristizabal-Vega was carrying 520g of cocaine - worth $120,000 to $190,000 - in more than 20 packages.
Police are now investigating whether Mark Henderson, who has pleaded guilty to cocaine importation, had made previous trips to New Zealand.
His lawyer Graeme Newell said Henderson was concerned for the safety of his Panama-based wife.
Detective Inspector Steve Wood, of the Organised Financial Crime Agency of New Zealand, said Henderson could have easily died if the pellets had burst. "I am sure they must be aware of the deaths that have occurred around the world. He obviously didn't time it quite right."
He said police were stepping up their efforts to intercept drugs as the gangs involved in trafficking adopt increasingly sophisticated plans.
"There are the odd ad hoc cases but more often than not it's organised and couriers are put to work. The ones that are highly organised are usually based offshore."
He said they were still trying to trace to whom Henderson was delivering the drugs.
"Unless the [mules] sit down and tell you who was involved it's a difficult path to follow."
According to an online profile, Henderson had been living in Panama for several years where he was chief executive of the Ocean Oasis property developments.
He was accused of exploiting the indigenous population when trying to build an "eco-resort" in 2007.
Henderson was convicted after telling police he was to be paid $21,000 for bringing the cocaine, which had a potential street value of $650,000, to New Zealand.
He told police he had business and financial problems.