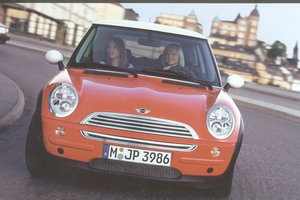 A man's desire not to be overtaken by a Mini has landed him with his third drink-driving conviction after police stopped him for driving at 130km/h.
Lindon David Askew, an unemployed 22-year-old, appeared in Kaitaia District Court for sentencing on charges of driving with an excess breath-alcohol level for a third or subsequent time.
The police summary of facts said Askew was clocked doing 130km/h on a 100km/h stretch of State Highway 10 at Taipa, at 3.50pm on January 14.
He exhibited signs of recent alcohol consumption when stopped and police gave him a breath test, which showed he had a level of 664 micrograms of alcohol per litre of breath. The legal limit is 400mcg.
In explanation for his speeding Askew told police: "I didn't want to be overtaken by a Mini."
He was sentenced to 200 hours' community work and disqualified from driving for nine months.
For more articles from this region, go to Northern Advocate