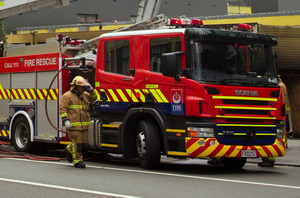 Police are investigating after a quake-damaged Canterbury holiday home was destroyed in a suspicious fire overnight.
Firefighters were called to the blaze in the coastal community of Pines Beach near Kaiapoi, north of Christchurch, about 3am.
A Fire Service southern communications spokesman said the house on Batten Grove was well ablaze when they arrived.
"The house has been extensively damaged, if not destroyed, but still standing," he said.
Fire investigators and police were investigating.
No one was believed to be in the quake-damaged house, which was in the red zone but was still furnished.
- APNZ