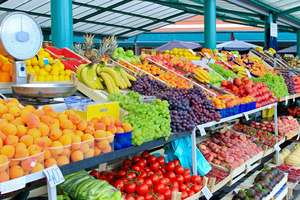 Authorities are confident restrictions on fruit movements in west Auckland will be lifted this weekend with no new discoveries of Queensland fruit flies.
Results from trapping are expected to be completed by Friday afternoon.
Intensive surveillance has not located any more fruit flies since one of the insects was discovered in Avondale on May 8.
Ministry of Primary Industries (MPI) deputy director general Andrew Coleman said authorities were confident the single male fly found was isolated.
"Once the results from the lab have come back a decision will then be made to remove the controlled area notice and restrictions, unless another fruit fly is found," Mr Coleman said.
"It has been nearly two weeks now and another fly has not been found so this is great news for horticultural industries and for MPI."
MPI continues to investigate with its surveillance programme inspecting fruit to find if a population of the pest is in the area.
The earliest the restrictions will be lifted is Saturday [May 26].
Traps have been placed in fruit trees and are being closely monitored.
A release by MPI says "to date ... there have been no adverse reactions from trading partners."
"MPI continues to be grateful for community support for the work underway, particularly in complying with requests to avoid moving fruit and vegetables from the controlled area around where the initial fruit fly was found," the statement said.
The Avondale Sunday Markets fell victim to the lock-down enforced after the discovery of the fruit fly.
The markets are on the edge of the 1.5km contamination zone that was set up to contain the pest.
- APNZ