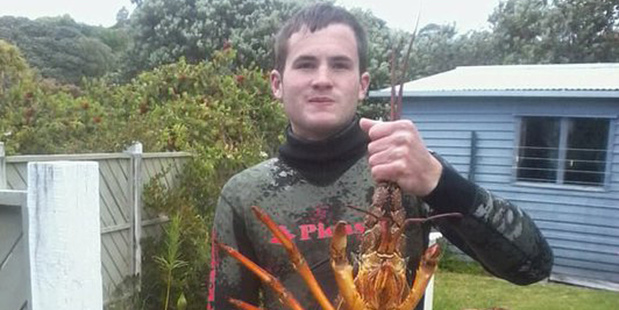 A Northland couple flew to Britain to make a heartbreaking decision after learning their teenage son was on life support after falling from the roof of the block of flats in which he was living.
Matthew Anderson, 19, was severely injured when he fell about 20m from the roof of the seafront building in Brighton.
He was taken to hospital where he was put on life support. His parents Jo and Graeme rushed to the UK from their Kerikeri home.
But Matthew's injuries were not survivable, and his parents made the decision to turn off his life support. Matthew died 10 minutes later.
It is understood Mr and Mrs Anderson will be bringing Matthew's body home as soon as possible. He is survived by two sisters, Charlotte and Rebecca.
Matthew's uncle, Murray Anderson, told the Herald last night that the teenager worked at a local supermarket to save money for a trip to the UK after finishing his studies at Kerikeri High School.
He got a job at an Indian restaurant in Brighton, found a seafront flat and appeared to be loving his overseas adventure.
It appeared Mr Anderson climbed on to the roof on Sunday afternoon to smoke a cigarette and slipped and fell five storeys into a garden at the back of the property.
Brighton newspaper The Argus reported that two of Matthew's friend were at the flat just after the incident. They were distraught and crying.
A worker at the nearby A Bar said: "We heard that the man had fallen. Suddenly police and ambulance arrived."
Said another man at the bar: "A man fell from the roof. It is really high up and very shocking."
Matthew was taken to the Royal Sussex County Hospital and his parents were notified. As they arranged the 36-hour flight to the UK one of his sisters, who was in London at the time, went to the hospital.
Two cousins who live near Brighton were also with him soon after he was admitted.
Mr and Mrs Anderson arrived at the hospital at about 4am (NZT) yesterday, and the decision was made to turn off life support about eight hours later.
Murray Anderson said he had contacted Matthew's father, but he wasn't in any state to talk.
"At least they could say goodbye," he said.
Brighton police said Matthew's death was not suspicious. An autopsy was to be carried out today, and then Matthew's body would be returned to his family.
He would be cremated and his ashes taken back to New Zealand to be scattered.
In a death notice his family wrote: "Taken from us in a tragic accident in England. We are bringing him home to you all soon."
Murray Anderson said Matthew was a "very lovely lad" whose death had devastated his family and the Kerikeri community.
"He had a very good nature; loved his fishing, loved his friends. It's such a tragedy to lose him so young," he said.
Matthew's school friends from Kerikeri paid tribute to him on Facebook last night.
"While we are mourning the loss of our friend, others are rejoicing to meet him behind the veil. Matt Anderson you will be missed severely bro rest easy," said Kyle Partridge.
Alyssa Penney wrote: "Matt Anderson you are guna be missed by so many people."
"Such a great loss. You were taken too soon bro," Jade Edgecombe said.
His new friends in Brighton also remembered him online.
In Brighton, Andrew Marcantonion wrote: "Only knew you for 4 months but that was long enough to know what a genuinely nice guy you were. You will be sorely missed. It was a pleasure to know you and to count you as a friend."
Ruth O'Connell-Brown said: "Words can't describe how much you'll be missed."
Kerikeri High board of trustees chairman Rick Palmer said Mr Anderson finished at the school at the end of 2010, so his death had most affected former students.
"Those that knew him have said he was a lovely guy, a great guy, and obviously a lot of ex-students are grieving about it."
Teachers who knew him well had been offered support.