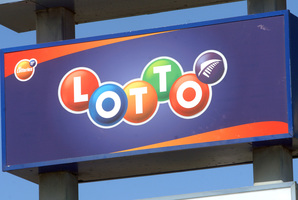 A Hamilton woman went into a dairy to buy sweets and came out $1 million richer.
The working mother went into the St Andrew's dairy on Wednesday night for her sweets, and remembered she hadn't checked her Lotto ticket.
She bought the ticket as a Mother's Day treat to herself, and had not realised one of the two winning tickets had come from Hamilton's Bryant Park Mini Supermarket.
The woman was so flustered from the news when she left the shop that she forgot to take the sweets.
Lotto spokeswoman Karen Jones said the woman was last night still processing the win but planned to help her children pay off their student loans and her mortgage.
The winner went to work but didn't tell her colleagues her news. All she could think was, "Wow, I'm a Lotto winner", Ms Jones said.
The woman had a "lucky feeling" when she bought the ticket but it hadn't crossed her mind that she might have won.
Bryant Park Mini Supermarket owner Manish Thakkar said the woman's family deserved the prize.
"She was stunned for a few minutes, Mr Thakkar said. "I got her to my office and got her calmed down and once she was relaxed I demonstrated what she should do and sorted out the paperwork. She was very happy."
Ms Jones said the second first division prize had been claimed. Prizes of $1 million were usually claimed within a couple of days.
First division in the Mothers' Day draw was worth $2 million after a rare Lotto jackpot the previous week.
The other first division prize was claimed on Tuesday by a Dunedin couple who celebrated by treating themselves to two dozen oysters.
They were also going to pay off their mortgage and travel next year.