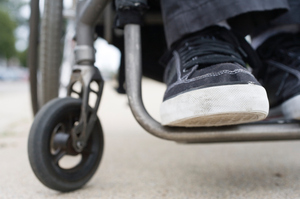 Photo / ThinkStock
The Government will direct $143.7 million over the next four years to disability support services.
Associate Health Minister Tariana Turia said the funding is made up of $132.7m in new investment and $11m in savings.
She said the disabilities sector would receive the largest slice of the health budget aside from district health boards.
A spokesman for the minister said the $11m savings came from negotiating better contract prices from needs assessment agencies, and efficiencies in the way referrals to day services were managed with the Ministry of Social Development.
The $143.7m would fund more home and community support services; cochlear implants and follow-up services for adults and children; hearing aids, hoists and wheelchair access and an increase in funding for disabled people using residential support services.
Mrs Turia said the funding move would add to the $1.035 billion the Government already spent annually in disability support, including $450m for residential care.
"Taxpayers also fund $224m for disabled people living at home. This includes payments to non-family caregivers," she said.
"The National-led government has been introducing a newer, more individualised approach to disability funding. This has involved giving disabled people a much greater say on how their share of the budget is spent."
Labour's disabilities spokeswoman Clare Curran said the slice of funding from the health budget for the disability sector would be welcomed but the details on where the money would come from was lacking.
"Without details as to where this 'new' funding is coming from, we can't be sure others aren't missing out," she said.
"If the Government is making cuts in other areas it should be transparent, rather than simply dressing it up as 'new' money."
Ms Curran praised the increase in funding for cochlear implants but said $1.3m would not satisfy the 7500 people who petitioned to parliament on the issue.
Funding breakdown
$54.7m over the next four years for more home and community support services, such as help with showering, getting dressed, preparing a meal, and housework
$57.6m over the next four years for disabled people using residential support
$20.7m over the next four years for hearing aids, hoists and wheelchair access
$1.3m one-off funding for additional cochlear implants and follow-up services for adults and children in the next year
$9.4m over the next four years for other disability health services
- APNZ