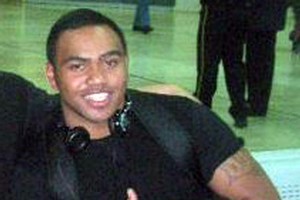 Rotorua teenager Bishop Thompson would be alive today if recommended changes to maritime law been implemented after a young girl died while waterskiing in 2009, a coroner has found.
Bishop, 17, died after he was hit by jetski in Lake Okareka, Rotorua, in January last year.
In his findings, released today, Rotorua coroner Wallace Bain said Bishop and a group of friends had taken three jetskis out on the lake and were driving them fast and close to each other.
"They were apparently oblivious to commonly observed boating rules and were seen to be capsizing at times.''
During a tight turn manoeuvre close to another jetski, Bishop was thrown off.
Because of the high speed and the type of turns no one could see him and a following jetski hit him in the water, causing a substantial head injury.
It took three days and an extensive search to find his body.
Dr Bain said had his recommendations after the death of 9-year-old Genevieve Lewis - who died after falling off her waterskis and being hit by a boat on Lake Taupo - been followed "in my view this tragedy would not have occurred''.
"I repeat my observation (after the Lewis inquest) that it is incredible that no licence or qualifications or skills are need to operate a boat or jetski. Here we have vessels capable of doing 90 kilometres per hour and [are described as] motorcycles on water.
"Yet these young men were given no instruction and basically but for one of them, had no idea as to safety rules and rules that apply in operating vessels. Yet they were hooning around in jet skis up to 90km/h and at times trying to knock each other off. They succeeded here and caused the death of Bishop Thompson.''
Dr Bain's finding comes as debate intensifies over the requirement of organisations to implement coroners' recommendations.