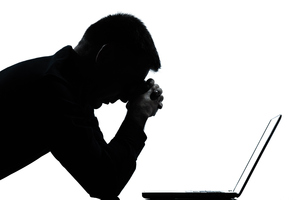 The Government says it will fast-track a Law Commission report looking at ways of reducing the harm caused by cyber-bullying.
Justice Minister Judith Collins said she had asked the commission to make the report a priority.
It would investigate potential law changes, including introducing a new offence of maliciously impersonating another person on the internet.
Read the full week's worth of the Herald Stop The Bullying series here.
The report would also look at changing the Harassment Act to ensure its provisions apply to cyber-bullying and other online intimidation; extend the Telecommunications Act to also cover computers and other electronic devices; and amend the Human Rights Act so that cyberspace becomes considered a "public place" from where people cannot be subjected to harmful sexual or racial harassment.
It would also investigate whether it should be made a criminal offence to incite a people to commit suicide, regardless of whether that person actually commits suicide, or attempts to.
"Young people's lives are increasingly enmeshed in social media and they are particularly at risk from the significant harm that can be caused by cyber-bullying," Ms Collins said.
This week the Chief Coroner backed the proposed law changes to crack down on cyber-bullying because of concern it was helping fuel New Zealand's high rate of youth suicide.
Judge Neil MacLean said bullying by mobile phone texting or on social media such as Facebook was "often a background factor" in suicides coming before coroners.
"We know it's certainly a risk factor for suicide, and we know that adolescents often talk about interpersonal problems when investigators are looking into not necessarily completed suicides but self-harm."
He said the Law Commission proposals all "deserve the attention of the legislature".

- APNZ