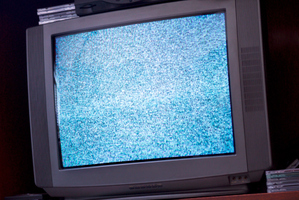 Sky Television is working to fix a "technical issue" that saw the My Sky service go offline for some of its customers.
One subscriber, Miles, told nzherald.co.nz the service was down for nearly 12 hours yesterday.
Others took to the Sky New Zealand Facebook page to voice their concerns about the loss of service.
Natalie Davis wrote last night that she had been without Sky for almost three hours, with a message advising it was "updating listings".
Others complained TV1 and 2 were not working, while another said they had regular programming but were without TV listings.
A Sky spokeswoman said the fault affected a "relatively small group" of My Sky, My Sky HDi and My Sky+ customers.
She said the issue arose while the company was conducting a provisioning update to a group of customers.
A fix is now being deployed to boxes still affected and is scheduled to be complete before 6pm this evening.
The issues caused a number of problems for subscribers, including loss of some free-to-air or high definition channels, loss of high definition viewing on free-to-air channels or SKY channels , but the company said only a small group lost viewing on all channels for a short period.
MySky users who are still experiencing viewing issues should power reset their decoder and contact SKY. Series link is unlikely to be affected but Sky recommends customers do check their series links to be sure.
Sky TV has also apologised for any inconvenience.
- HERALD ONLINE