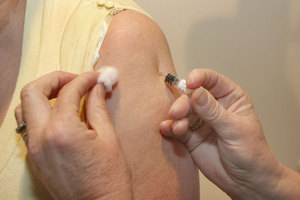 A programme offering free meningococcal vaccines to young Northland residents is being extended.
The district health board says almost 75 per cent of people aged 12 months to 19 were immunised after last year's outbreak of the deadly illness and wants to help the rest.
Meningococcal C causes meningitis or septicaemia which can cause serious illness or death within 24 hours. Fever, headache or a stiff neck, vomiting, and irritability or drowsiness are among the symptoms. Some people also develop a rash.
The illness killed three people and hospitalised several others in Northland in the second half of 2011.
Free vaccinations will be held across the region from next Wednesday. Local public health nurse services have more information.
- APNZ