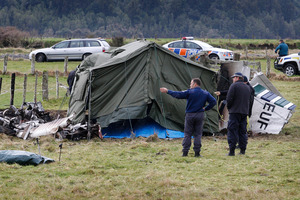 The accident investigation report into the 2010 Fox Glacier plane crash will be released today
Nine people died in the crash on September 4 - the same day as the first Christchurch earthquake.
They were the pilot, four other New Zealand-based men and four overseas tourists who'd been about to go skydiving.
It happened at the end of the runway at Fox Glacier Airport soon after take off.
The Transport Accident Investigation Commission will release its report later this morning.