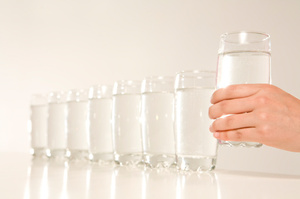 Auckland's water retailer has set up a $1 million fund to help people who can prove they have the will - if not the means - to settle overdue water bills.
Household budget advisers yesterday welcomed the scheme, which needs their help to prepare the application.
"People simply can't afford to pay for the water and any assistance helps," said Mangere Budget Service chief executive Darryl Evans.
Watercare Services chief executive Mark Ford said the trust was established as part of the council-controlled organisation's approach to working with people. It had 5900 residential customers on repayment plans and had not restricted supply to encourage payment since November 2010.
"We want to separate those customers who genuinely can't pay from those who simply won't pay for other reasons."
A nominal budget of up to $1 million a year, for a maximum $500 write-off per application, had been granted to the new Water Utility Consumer Assistance Trust.
The company has appointed retired lawyer John Lusk as chairman and former Auckland deputy mayor Dr Bruce Hucker as his deputy.
Social service groups appointed other trustees Anne Candy, Lauren Godsiff and Maureen Little. The trust works independently of Watercare and has a fulltime administrator.
"It's early days yet as budget advisers get used to the system but the 63 applications we have reflects that a lot of people have real trouble meeting their outgoings overall," said Mr Lusk.
The trust could approve a write-off, he said, as long as there was a commitment to make future payments.
So far, 20 customers have received a total of $11,471 credited against their accounts after agreeing to a payment plan. A further 71 customers have requested application forms.
Councillor Cathy Casey, who last year questioned Watercare's will to work with people, said the company had sent out 3500 letter to debtors threatening water restrictions after a series of reminders to pay.
Dr Casey said 63 applications were not many in light of that.
However, a Watercare spokesman said about 70 per cent of customers who had reminder letters paid or entered into payment arrangements.
Households with children under 5 or residents over 65 or sick were exempt from water restrictions, as was someone whose application was before the assistance trust.
In March, the water company was owed $3.1 million for more than 30 days and $7.1 million for 60 days or longer.