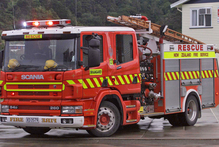 Police in Invercargill are investigating at least three suspicious fires in the city.
Senior Sergeant Bruce Terry said one of two teenagers was in police custody after a truck was set on fire in north Invercargill about 1am.
The other was treated for minor injuries at Southland Hospital.
A Police Dog unit tracked the teens for some distance before they were apprehended.
In another incident a car was found ablaze at Sandy Point just after 5.30am, he said.
And a garage was found well involved on Kelvin Street in the city about 4.40am.
Terry said the building was well involved, with trees nearby also on fire.
Police and Fire Safety investigators are carrying out scene examinations.