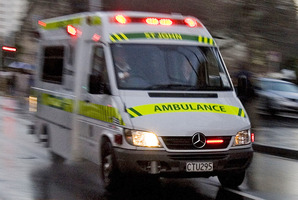 An 18-month-old boy has been killed after an oven fell on top of him at a Te Aroha home this morning.
Emergency Services were called to the address in the east of Te Aroha, north-east of Hamilton, just after 7am today.
"At this point in time our inquiries are in the formative stages and all I can confirm is that we are investigating the unfortunate death of an 18-month-old boy after what appears to have been a free standing stove falling on top of him," Senior Sergeant Rod Carpinter said.
Police were talking to people at the scene.
A scene examination was about to commence.
- APNZ