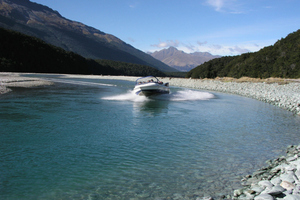 Two jet boat drivers have been fined after their boats collided last year on the Waiomou stream, near Matamata.
David Ramsey and Lindsay Richards were prosecuted by Waikato Regional Council under the Maritime Transport Act.
They've each been fined $1500, and each have also been ordered to pay $500 in reparation to one of the passengers injured in the collision.
Waikato Regional Council navigation safety manager Nicole Botherway says the drivers approached blind corners at a speed where they could not avoid collision, turning a day of fun and adventure into a near tragedy.